Since traditional Japanese cuisine "Washoku" had added to the list of UNESCO's Intangible Culture Heritage of Humanity in 2013, it is getting more recognized and popular in overseas as heath-conscious cuisine.
We hope and try to spread high quality and safe Japanese food ingredients to all over the world
and contribute Washoku to have easy access for people who seek for it.
We have a big confidence in quality of our ingredients, which are under strict quality control at the farms and factories approved by Japanese government.
We assume it is our social responsibility as a wholesaler of foods to ensure safety and security of our foods.
Managing Director
Masashi Sakai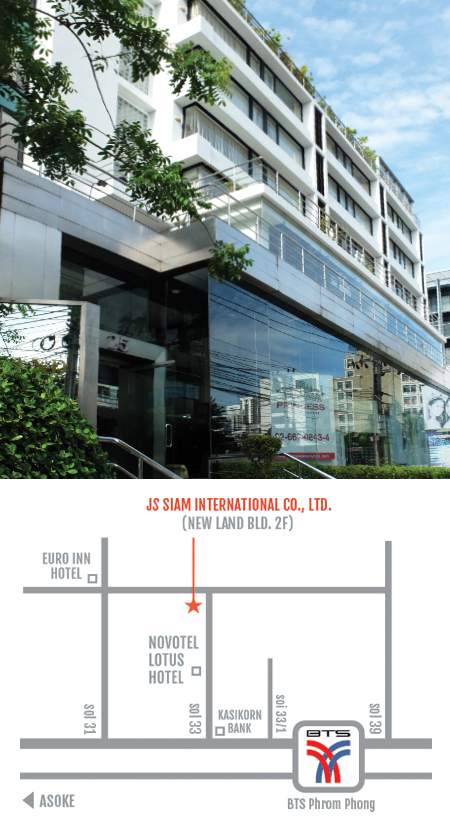 JS Siam International Co.,Ltd.
Company Name:JS Siam International Co.,Ltd.
Address:25/2 soi33 Sukhumvit Rd.,Klongton-Nua Wattana Bangkok 10110 Thailand
Tel:(662)662-1849 (Main Phone) FAX:(662)662-0341
E-mail:info@jssiam.com
Managing Director: Masashi Sakai
Established:April 1992
Capital:10,000,000 Baht
Business Outline:Trading (Food &Apparel)
Group Corporation :NiceDay Co.,Ltd.
Business Partners in Japan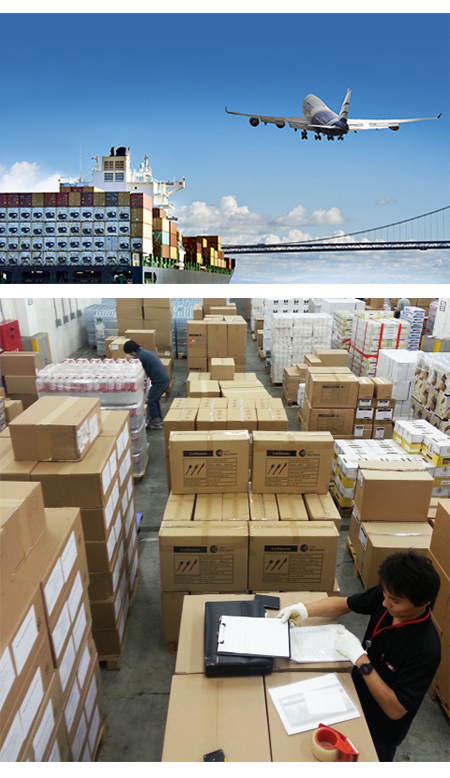 Japan Forwarders Co.,Ltd.
Name:Japan Forwarders Co.,Ltd
Address:
【Tokyo Head Office】 Zip Code 104-0061
Tomono Honsya Building 7th Floor 7-12-4 Ginza Chuou-Ku Tokyo Japan
TEL:03-3542-8553 FAX:03-3545-5470
E-mail:info@jfw.co.jp
【Narita Branch】 Zip Code:282-0031
No.2 Cargo Agent Building 414-415
New Tokyo International Airport, Narita-shi Chiba 282-0031 Japan
TEL:0476-32-8311 FAX:0476-32-8313
President:Tatsuya Nakano
Established:1959
Capital:20,000,000 yen
Business Outline: Logistics-Export & Import Customs Clearance
Trading(Japanese foods,Processed Foods,Apparel & Sundries)
Restaurant operation/Import&Export Agent/Warehousing
Group Corporation:Stella Trading Co.,Ltd.
JFO-Maimex Co., Ltd.