Quality Control of Wagyu Beef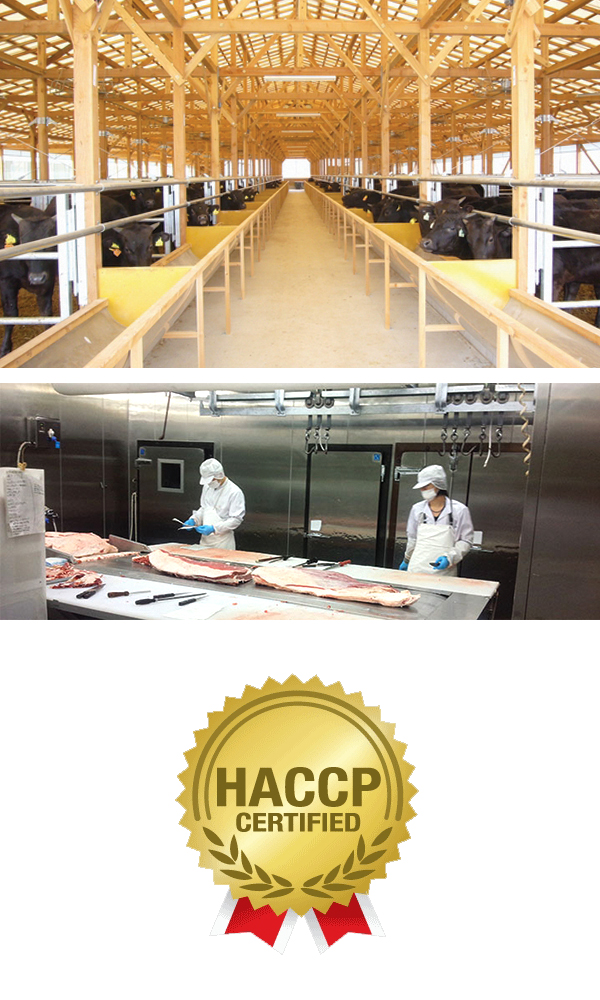 1) HACCP Standard and other International Food Safety Programmes have been approved
2) 100% traceable cold-chain
3) Quality control and training programs based on international standard
4) Food safety policy and training based on international standard
In order to ensure the safety, we introduce a "traceability" system that enables us to trace the Family history of all Wagyu from birth to your dinner table.
Under this system, each of the cattle is given an identification number (ID). Using this ID, we can trace back every detail of our "Wagyu" beef, including its date of birth, gender, parentage, breed, farm, and slaughter house.
Moreover, even after our Wagyu beef passes the strict test imposed by the country to where we export, it is also inspected by inspectors of the  Meat Inspection Laboratory.
Furthermore, numerous inspections are conducted on safety measures such as thermal management, sterilization, and the handling of specified-risk material.
Under this traceability system, each and every "Wagyu" cattle is registered with Japanese government.
Information on all registered cattle is open to the public through the Internet so that everyone has full access to its data.
This system enables to identify each cattle through DNA testing.
Additionally, it is possible to trace all of its fellow cattle within 24 hours, in the case of outbreak of disease.